One of the things that my dear Mother-in-Law loved was jewelry and scarves. After she passed away and we started going through her drawers, the sweet memories started flooding in. In her better days, she was always dressed up. We could remember how she would pair up a suit with a beautiful scarf, or dress up a pretty sweater with a piece of jewelry. That was something that she was known for by all her friends and family. Several family members had asked if they could have something to remember her by. When we saw all the scarves and jewelry we thought that would make a perfect gift for them!!
At that point I went through the process of trying to match up each scarf with a necklace and a pair of earrings. That done, I started thinking about how to package them up. I didn't want to just put the things in a box, so I started thinking about a way to present them. The first thing I decided to make up was a card to be included with the gift. This is what I came up with.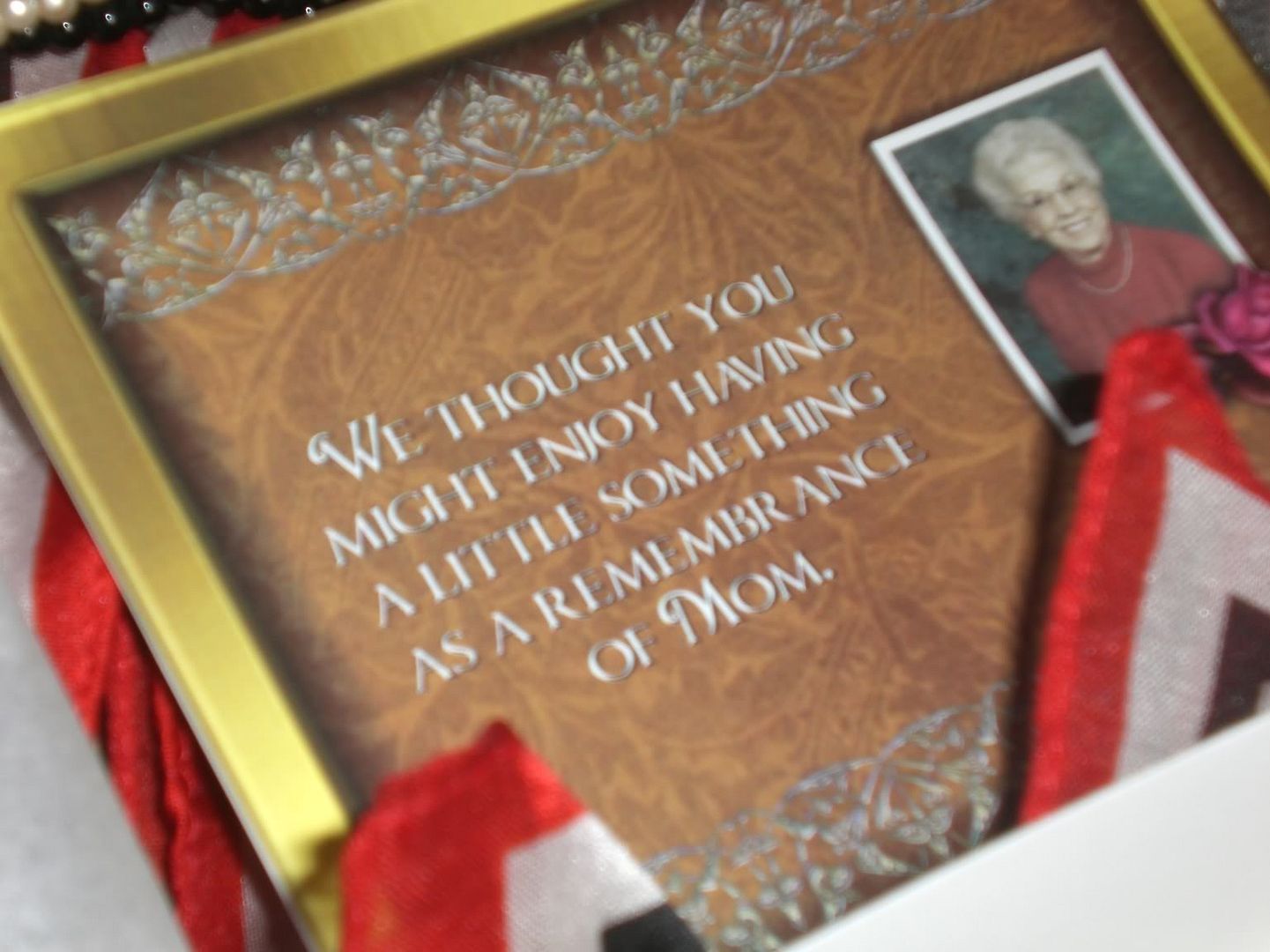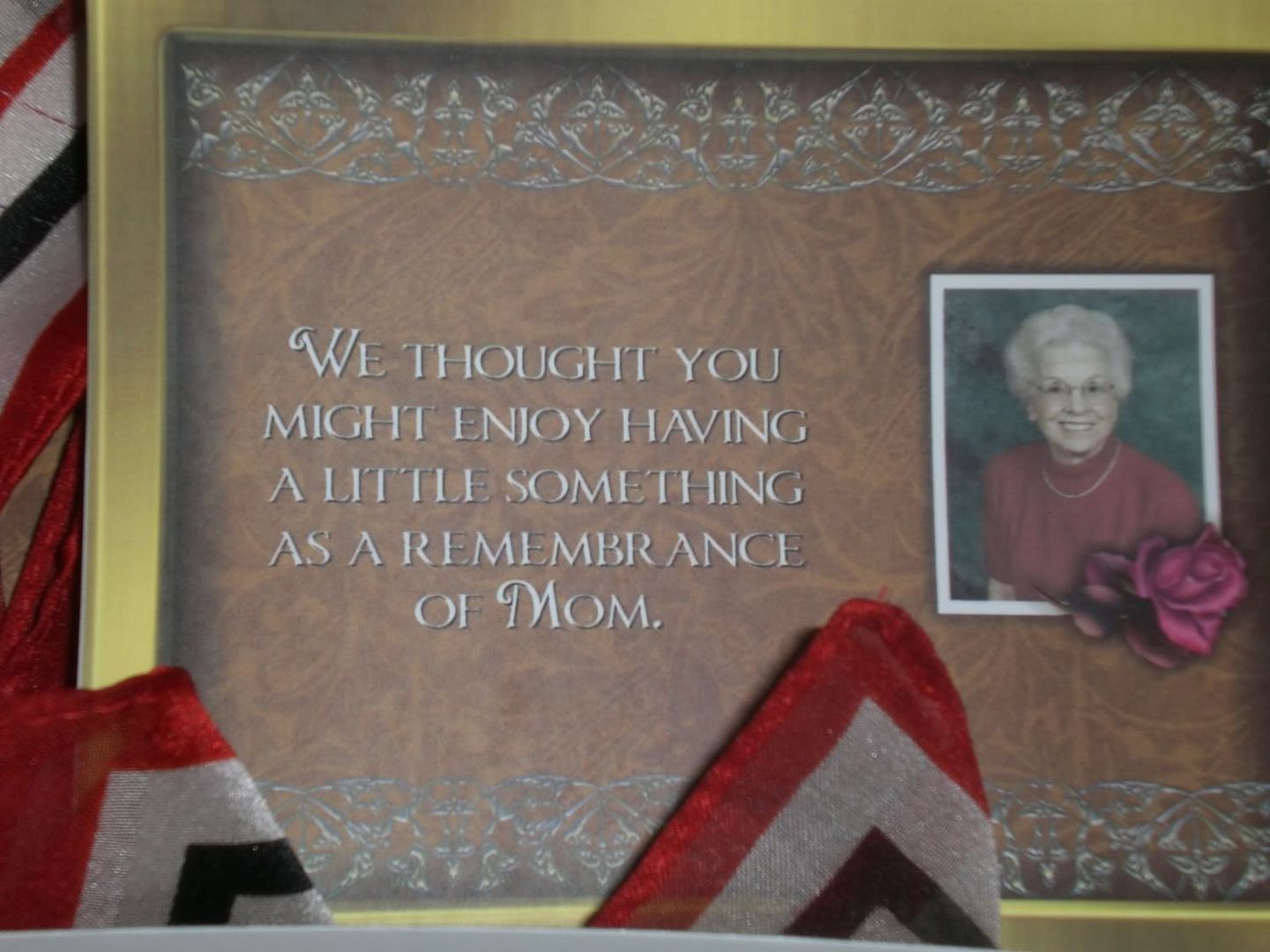 Next I decided to make up a pretty cardboard shape thing that we could use with the scarf and jewelry items. I came up with this… (the holes were to feed the ends of the scarf through).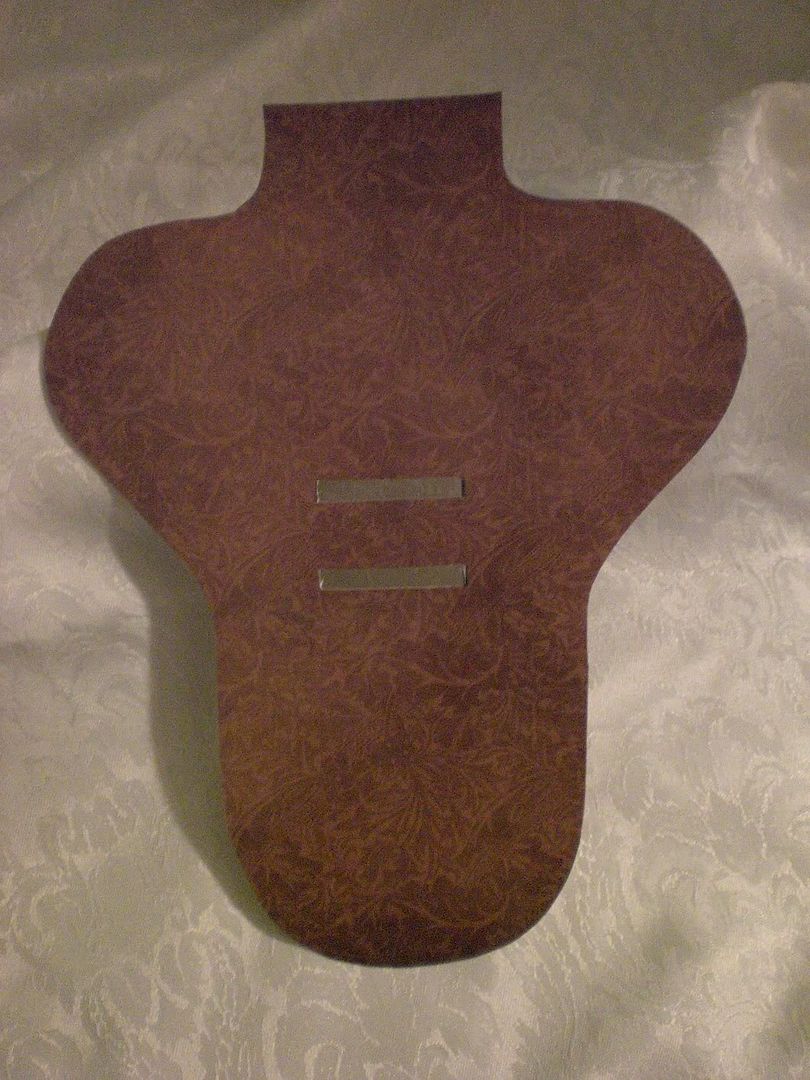 Finally, I took each set that I had made up and put everything together in a box. They turned out SO nice and made wonderful remembrance gifts which we gave to her sisters, niece, and close friends. Here are some pictures of the final gifts (the pictures don't really do them justice though).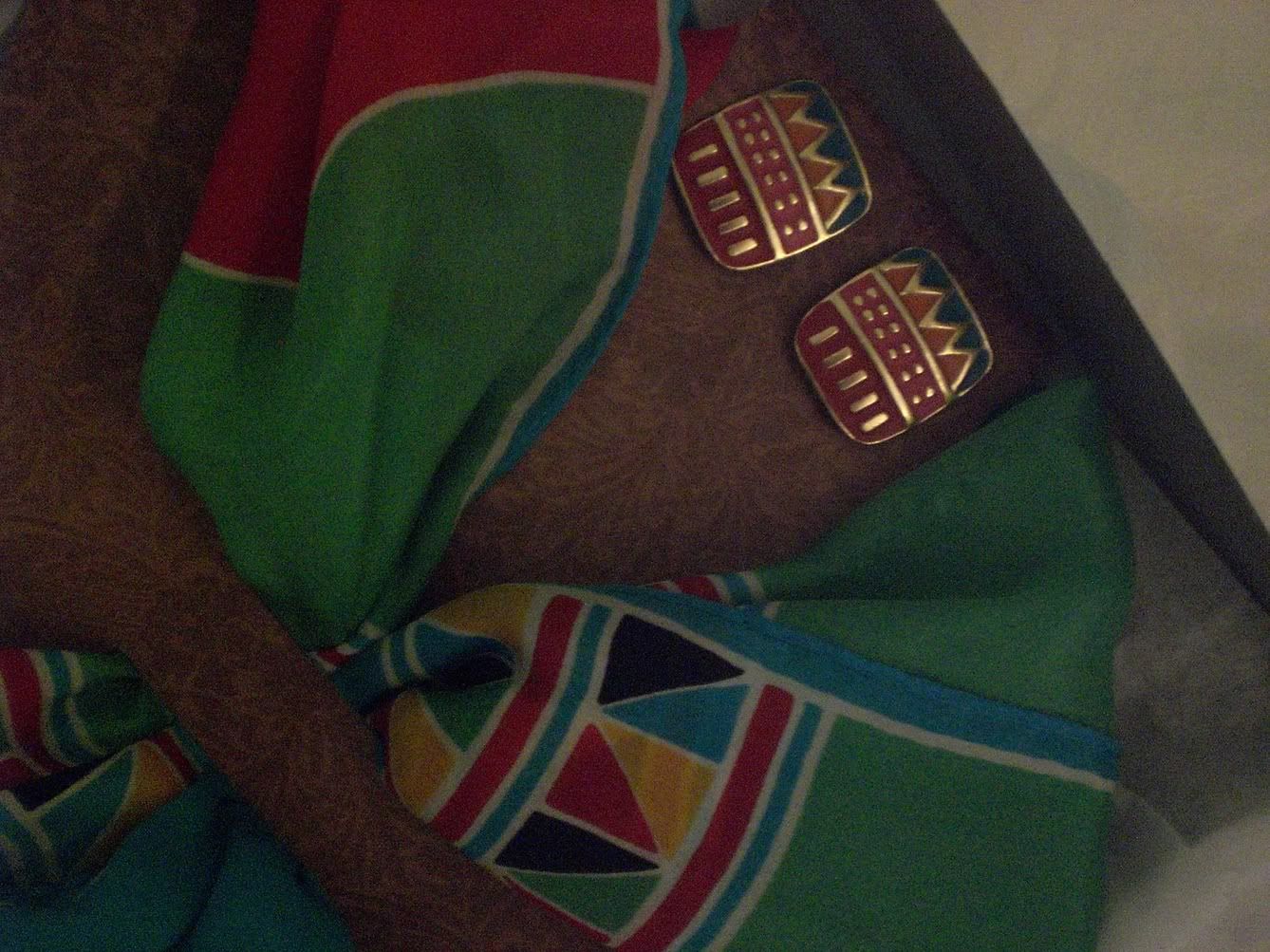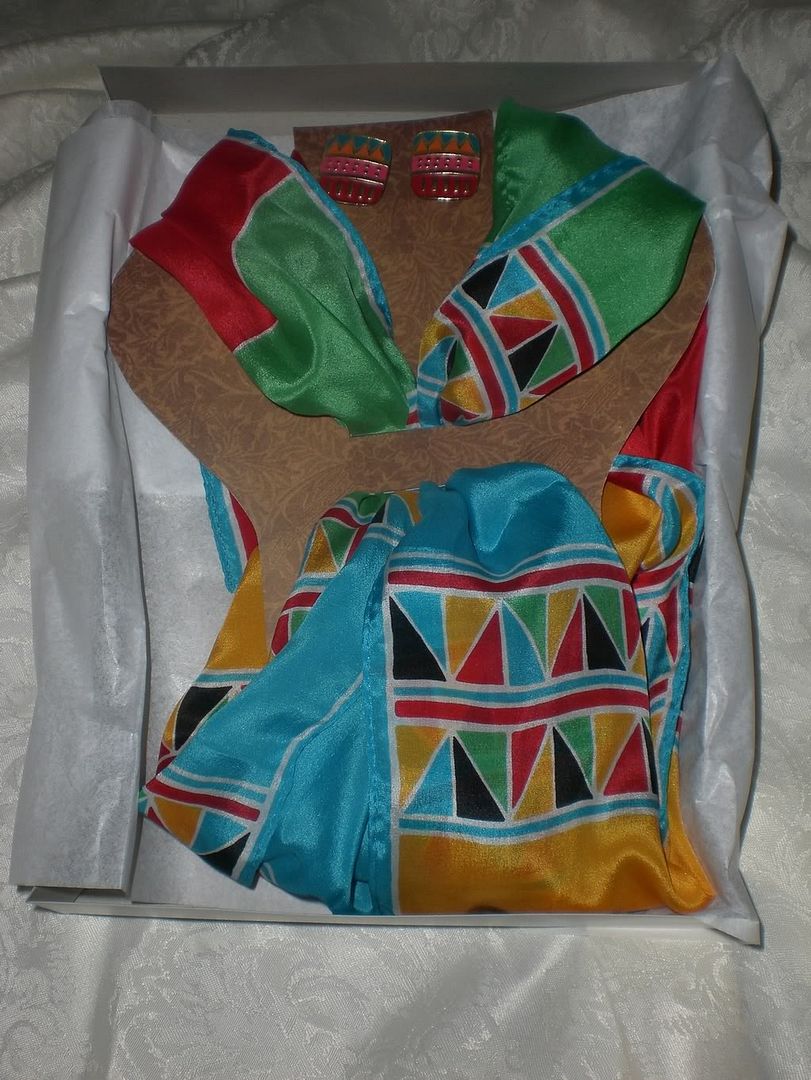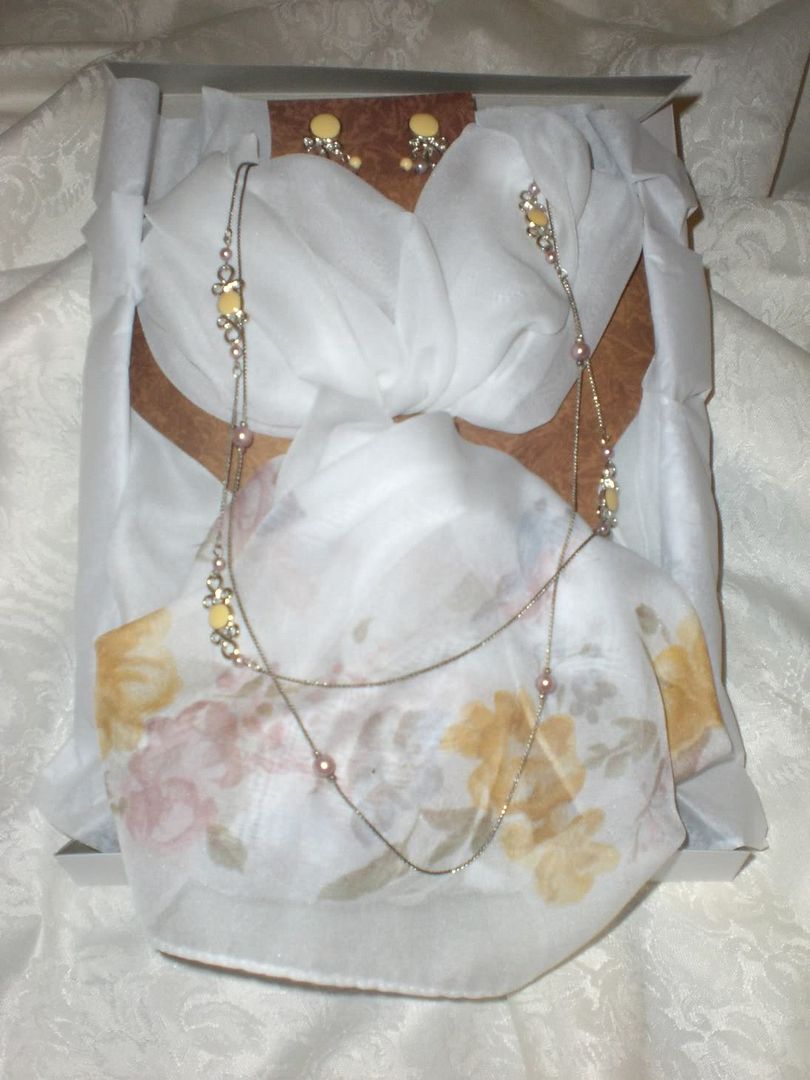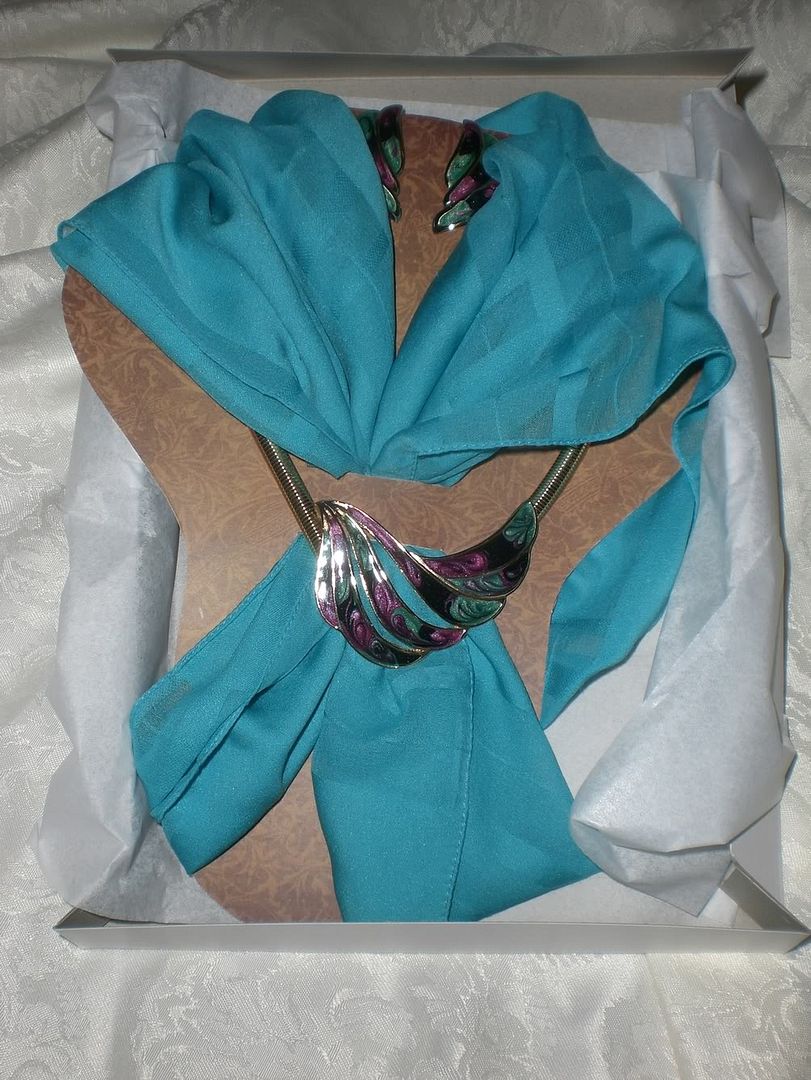 (The "dots" on this scarf really were red, not pink like the picture makes it look.)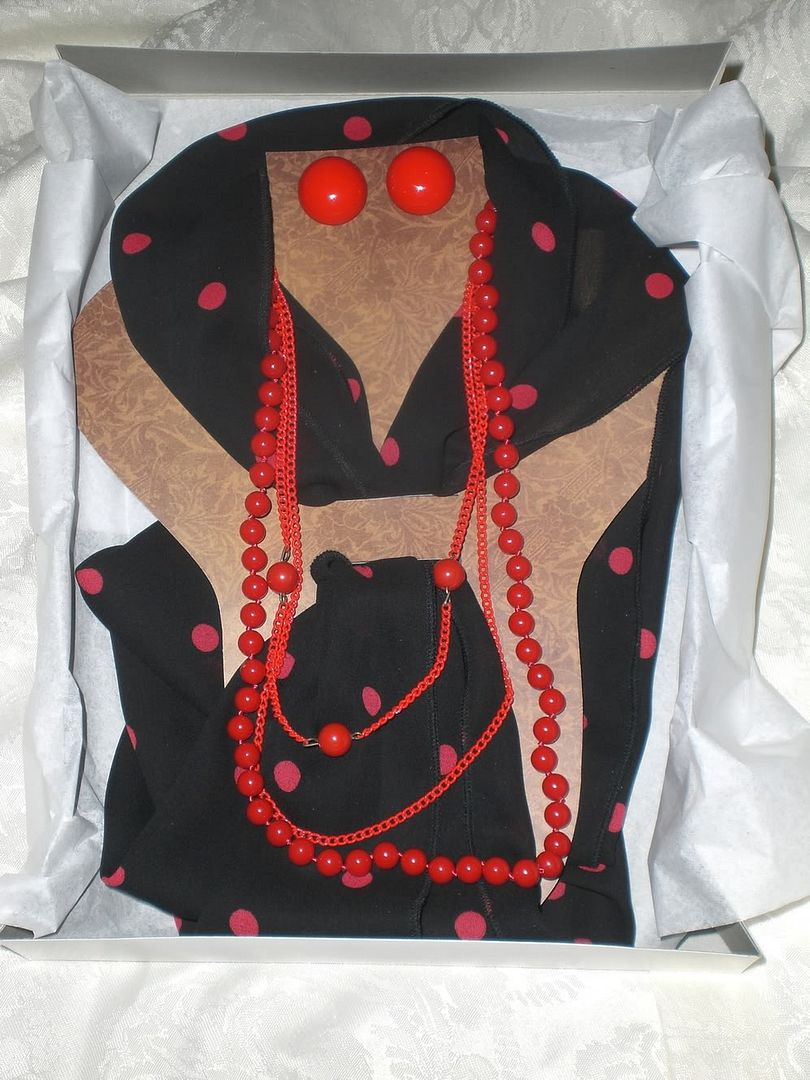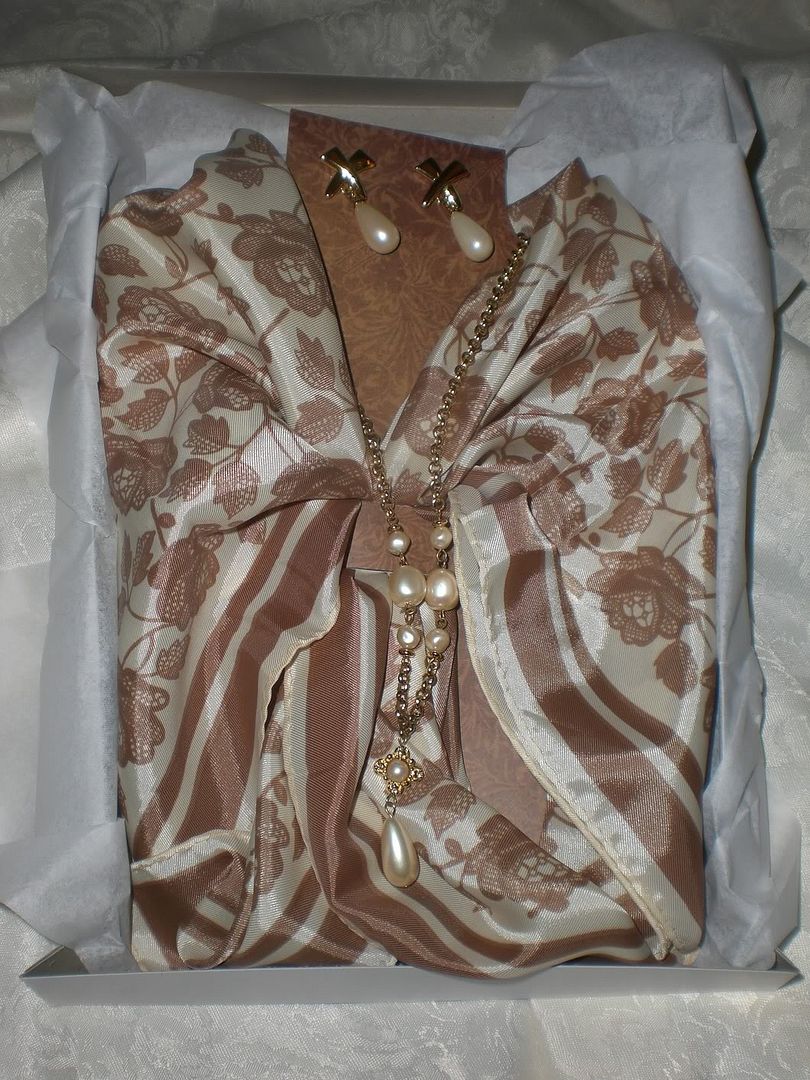 er
This is what the final package look like – including the gift card. Not only did they look pretty, but they smelled just like her as well because they still had her favorite perfume lingering on them.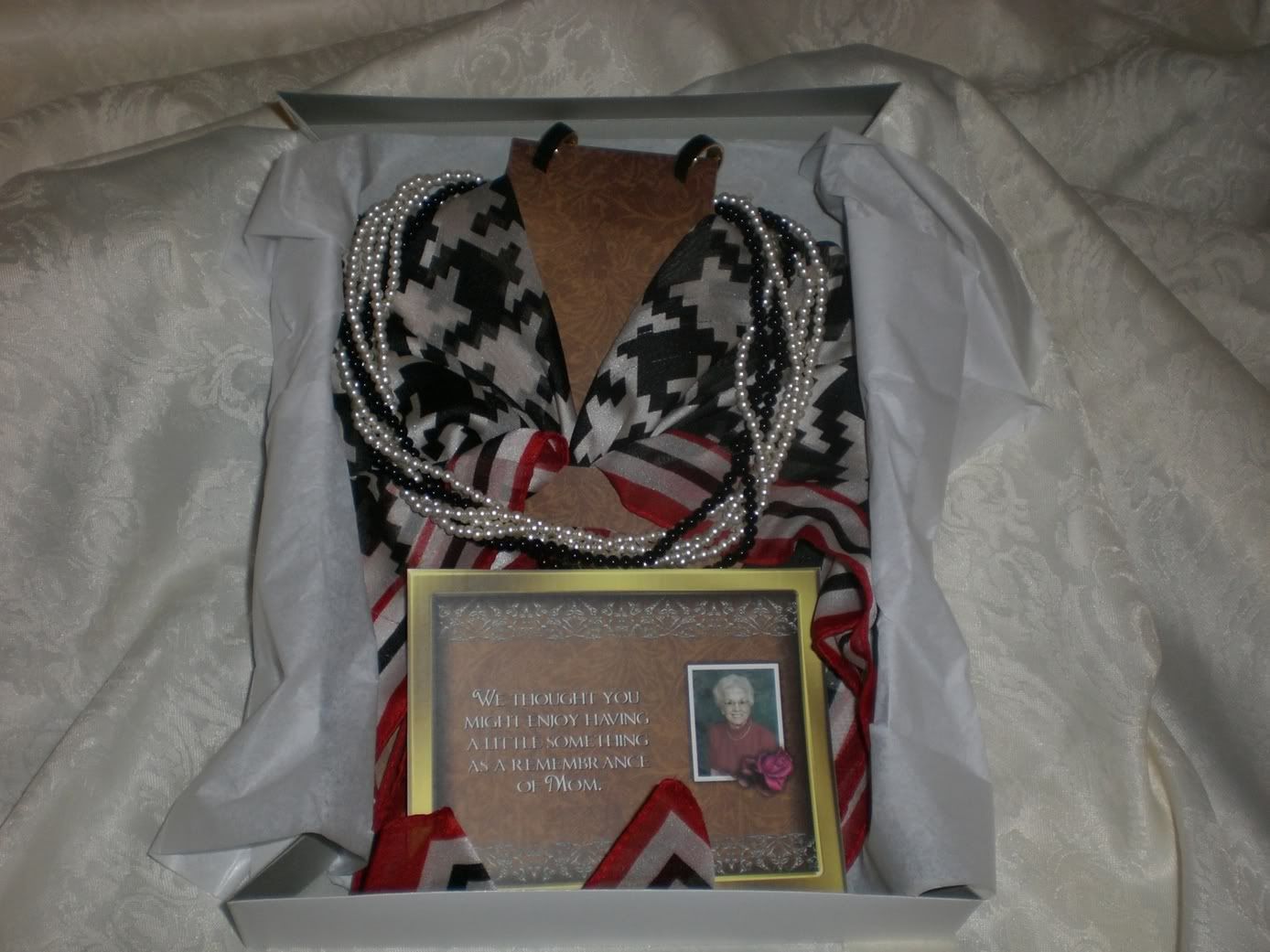 Everyone loved their packages and were very touched to have a sweet remembrance of such a dear lady!
Linking up to a few parties.